"Alone we can do so little;
together we can do so much." – Helen Keller
Founder, Executive Chairman, Acting CEO
Tom has 35 years of senior management experience, primarily in the medical device industry, both early stage and public companies.  He is a well known entrepreneur and venture capitalist, and holds nearly two dozen patents.  He has founded over a dozen companies, which in total have created over $2 billion in shareholder value.  Tom is the Founder, Chairman and CEO of Ponce de Leon Health, a company with a mission to extend the length and quality of human life.  He was also the co-founder and Chairman of a top quartile venture fund, Accuitive Medical Ventures, which raised a total of $230 million across two funds, and is now fully invested.
More
Tom co-founded The Innovation Factory in 1999 and serves as its Chairman.  Through his role at The Innovation Factory, he has co-founded AcuFocus, AqueSys, LipoSonix, Neuronetics, and Sebacia.  He currently is a director on the RespiCardia board, and was formerly the Chairman of LipoSonix, prior to its sale to Medicis.
He was previously the co-founder, Chairman, and CEO of Novoste Corporation, which utilized intracoronary radiation therapy for the treatment of restenosis.  Tom was Chairman and CEO of Novoste from its inception in 1992 and led the company through its initial public offering in 1996.  Prior to that, Tom was the co-founder and CEO of Novoste Puerto Rico until its sale in 1992.  Before founding Novoste, Tom held positions with Arthur Young & Company and Key Pharmaceuticals in various business and project management roles.
Tom received his M.B.A Operations and Systems Management from Indiana University in 1981 and his B.S. Industrial Engineer from Purdue University in 1977.  Tom has been recognized by Purdue University in 2007 by receiving the Distinguished Engineer Alumni Award, Outstanding Industrial Engineer Award in 2006, and the Burton Morgan Entrepreneurship Award in 2005.  He also received the Junior Achievement ImpACT Award in 2003.
Tom's major philanthropic focus is the Weldon School of Biomedical Engineering at Purdue University, established in 2004, and the Weldon Foundation, Inc.  He also serves on the advisory board for the Purdue University Biomedical Engineering School, the Advisory Board for the Buck Institute for Research on Aging and the National University of Singapore School of Medicine International Council.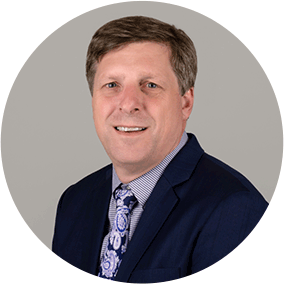 Scientific Advisor and Board Member
Brian K. Kennedy Ph.D., has an international reputation for his work in the basic biology of aging. He became the Buck Institute's second CEO in July 2010 coming from the University of Washington in Seattle where he served in the Department of Biochemistry and resigned in 2016. He is now a Professor and Director of the Center for Healthy Ageing at the National University of Singapore.
More
Kennedy earned his Ph.D. from the Massachusetts Institute of Technology. He is well known for work during his graduate studies with Leonard Guarente Ph.D, which led to the  discovery that Sirtuins (SIR2) modulate aging. His current work involves nutrient signaling pathways linked to dietary restriction, particularly the TOR pathway. He also studies A-type nuclear lamins, which are targets for mutation in Hutchinson-Gilford progeria syndrome. A native of Louisville, Kentucky, Dr. Kennedy has served on the National Institutes of Health Cellular Mechanisms of Aging and Development study section since 2006, and on the grant review committee for American Federation for Aging Research Grants since 2006. He has published more than 60 manuscripts in prestigious journals including Cell, Nature, Science, and the Proceedings of the National Academy of Sciences. He has been an Associate Editor for the Journal of Gerontology since 2006, and also serves as a consultant for biotech and pharmaceutical companies.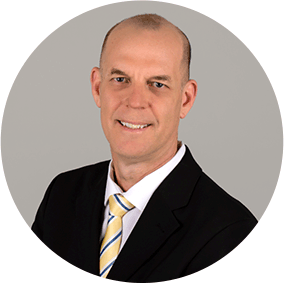 Robb is a qualified Chartered Accountant with over twenty years' experience in accounting and finance, in a career spanning public accounting and auditing, investment banking, project finance consulting and financial management. He has worked for two of the Big 4 accounting firms, as well as a major international investment bank, where he advised on M&A and equity capital markets transactions exceeding $10 billion in value.
More
Robb was most recently senior vice president of finance at Mas Energy, a rapidly growing developer and operator of renewable energy projects, where he was responsible for all finance functions.  During his time at Mas Energy, the company raised over $100MM in project finance debt and secured a significant investment from an international infrastructure fund.
Robb was previously divisional head of finance at Healogics Inc., where he was responsible for establishing the accounting and finance function of the physician management practice, as well as playing a leading role in corporate development activities of the division, supporting group executives in a series of transformative acquisitions.
Francis R. Palmer, III, M.D.
A Pennsylvania native, Dr. Palmer has called Southern California home for over thirty years. An honors graduate of San Diego State University, he received his MD from the University of California – Irvine. Following his residency at USC-LA County Medical Center, Dr. Palmer completed a fellowship with the American Academy of Facial Plastic and Reconstructive Surgery and is board certified in that specialty. He completed a fellowship with the American Academy of Cosmetic Surgery and is board eligible in that specialty.
More
Dr. Palmer is a world-renowned expert on aesthetics and facial shaping, author of aesthetic beauty principles, and board-certified facial plastic surgeon with over 27 years of practical experience in medicine and 15 years of experience in Clinical and Medical Affairs for medical device and biotech industries. Direct operations with over 10 years of experience, as a medical director in the global arena. Led the development of medical devices and medical products within biotech and biopharmaceutical companies.  Inventor of multiple medical products & devices, Dr. Palmer has earned multiple patents in key markets, worldwide.
General Counsel, Authorized House Counsel
John started his industrial career as a Components Engineer for a major biomedical imaging company after graduating from Purdue University with an Electrical Engineering degree. He later earned an MBA from Case Western Reserve University in Cleveland, Ohio during his engineering employment.
More
After completing law school at The John Marshall Law School in Chicago, Illinois, he became a Registered Patent Attorney. He has recently been involved in pretrial and discovery matters, many healthcare related, including product liability and medical device litigation, pharmaceutical drug safety, patent infringement matters, corporate business mergers and healthcare investigations responding to government requests for documents.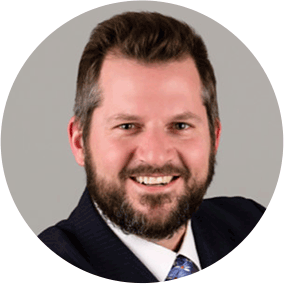 Director of Customer Service and Insights
After graduating with a B.S in Marketing from The University of Denver, David worked in hospitality for nearly 10 years, directing operations and managing product programs as the Assistant General Manager and General Manager of three restaurants.  He first entered in the healthcare sector working for The Innovation Factory on product development and sales strategies for potential venture-backed startups.  At PDLH, he now focuses on marketing implementation and customer service.
.
Born in England and raised in Venezuela, Janina studied in Venezuela, Switzerland and New York, and speaks English, Spanish, and French fluently.
Janina came to the United States about twenty years ago. Upon her arrival she joined Hamilton Beattie & Staff, a political consulting firm as Office Manager then transitioned on to Coordinator of International Studies and Senior Staff Assistant.  She moved on to work with Zassi Medical Evolutions as Office Manager for another 6 years after which she joined Accuitive Medical Ventures as Executive Assistant to Tom Weldon.  When Mr. Weldon started Ponce de Leon Health, Inc. she became the Office Manager.
More
Janina is an experienced translator, she worked for her family-owned business in Venezuela, a printing company in Toronto, as the Executive Assistant to the Chairman of Unilever de Venezuela, and as Assistant to the General Manager of BP Oil de Venezuela in Caracas. Janina also successfully launched an eco-tourism business in the Gran Sabana, along the border of Venezuela and Brazil.